This week is a long weekend in french, on friday my boss asked me what I will do for the weekend, I have plat to visit one of my friend in bretagnee, but his not available ok will plan another time, so i said nothing todo my be will discover paris once again and again hahahah, in fact this month is quite empty paris because some pariesen are took vacation in august but not me, even I am living in paris.



so Michael asked me if I would like join to have big branch in one of the famous place close to Hotel de Ville, the place call "le pain Quotidien", in fact this bulongarie or bread store but they mixed some kind of restaurant. The address is on 18, Place du Marché Saint Honoré c very closed to Metro Hotel de Ville on Line 1. so We meet there at 12h00 infact I bit late because small raining and wait metro about 10 minutes because on sunday metro is not like working day every 5 minutes.

I arrivé at 12h30, and I called him after reach Hotel de Ville, and we just walk about 3 minutes we arrive on the Bulongarie. we have wait a bit because all the place are full, and finaly we got the place outside, is a bit cold because the weather changing all the time, even this summer but sometimes cloudy dan windy? this I called cold summer hahahhaha too bad with this weather can't go to paris plage, no body will "berjemur" a long the seine river, oh ya Paris Plage is Artificial Beach, they put some sand along the seine river and make environment like you are in front of beach, but that's pariesien make artificial just to make cheap rarther go to the real beach, in breetagny or nice. but this already since long time ago is some kind of touristm interesting agenda in each summer.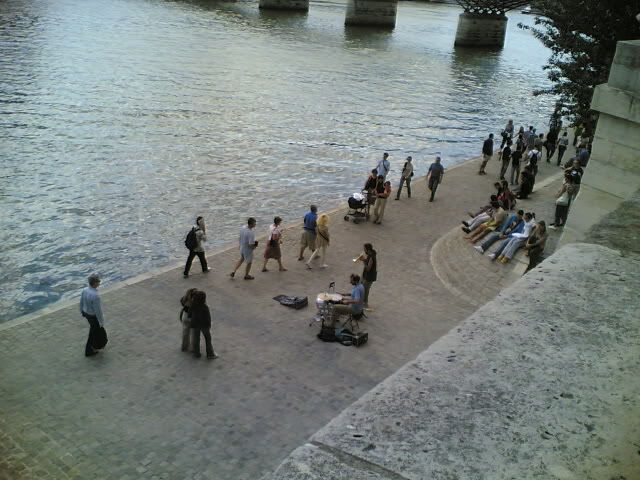 back to the bread store, we order main menu on that restaurant and some additional drink, like juice and dejarling tea with youghourt package. the main menu is include bread once again french bread, even bit taft but finally I like it, also we order salad with salmon. we have wait for sometimes because I can saw there is some customer and I saw there is some Qeue waiting for the table.

upss our food arrive and they have speciality for Jam, we can took anything all the jam and chocolate, it is very nice original and nature, I will buy this when I will back for vacation because they also sale the jam, chocolate, etc. I forget this bread store are originally from Belgium but the have several branch in many country but not yet in Jakarta hehehe.The price for this branch is very rasionable for both les than 30€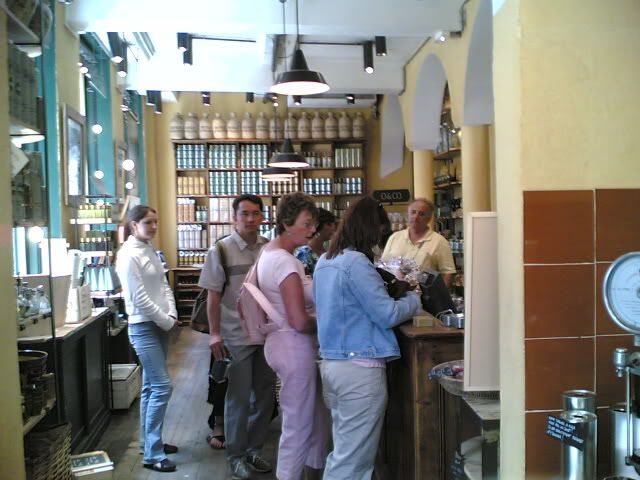 after finish, michael asked me to discovering some place in paris not far from this area, we visiti some places like jewish places area and some museum, and he stop by in olivier and Co, this store are selling everything from olive, you can have olive oil, savon, cream for skin , salad, cake, or even cuissine from olive wood, the price product is around 10 - 25 €, is very good stuff for souvenir, and




we also visit the tea shop, I am forget the name but you can find all tea from anywhere arabic tea, chinesse tea, green tea and all tea pot are very nice, beautiful.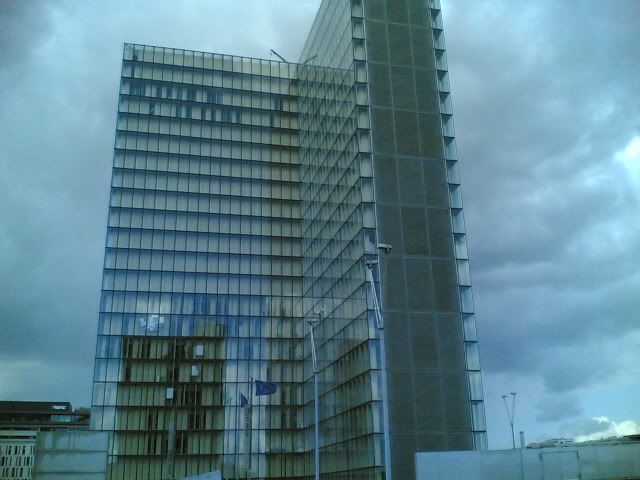 afte that we go to Bibliotheque national de François Mitterrand, in paris 13th arrondisment, is new building and and very nice place to hang out because in front of the building you can see on stair up to the top building and see another side of seine river, east part of paris. We enter inside the builidng and you can read the book for 3€ for one day, or member for year for 30€ and 15€ for student, this building are very big building with plenty of book and video and audio, this can be good place for the weekend, is a quite nice and not even expensive. I am not saw so many student because this is summer holiday for student. in the other side of the buiding we visit the cinema, this cinema have 24 studio, is that big isn't ??. there is one trick to watch sinema cheaper than normal way, normal way is 10€ for see one sinema, but you can buy ticket for sinema is about 40 € for 6 times visit and valid for 6 month, is a good for student. but this ticket we can buy too so is one advantage..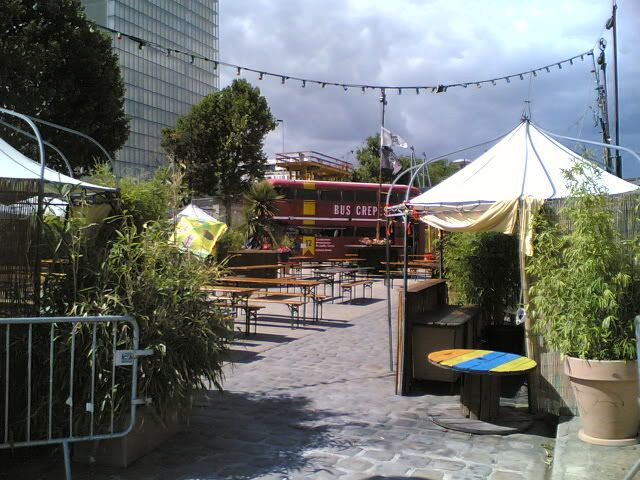 we visited some stores in that builiding are sell DVD, oh my good the price is crazy, the soldes or sale is 5€ most is not recognized movie, and the cheap one is 19.90€ upt to 75€ for movie with 2 or 3 DVD. crazy.... unlicensed DVD or DVD9 in Kuala Lumpur or Jakarta is only less than 1€ good quality and brand new with new movie ahahahahha pirated VDV on our country is more crazy hehehe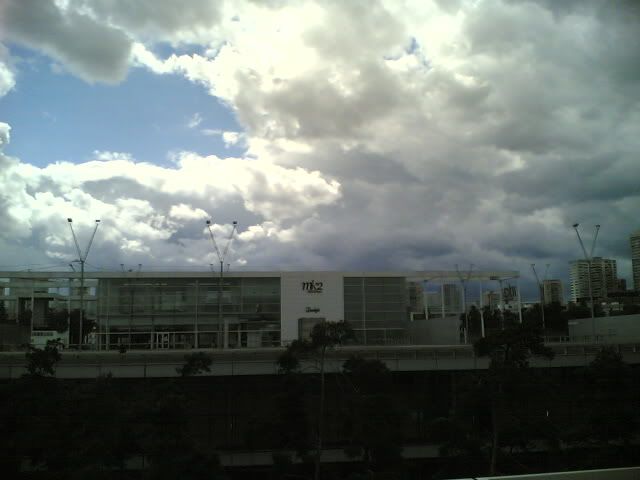 then we go back to the rue de rivoli, one of the famous place because there is Museé de Louvre, I still not yet enter this museum because always have a lot of people waiting during this summer, may be next time when my family visiting me,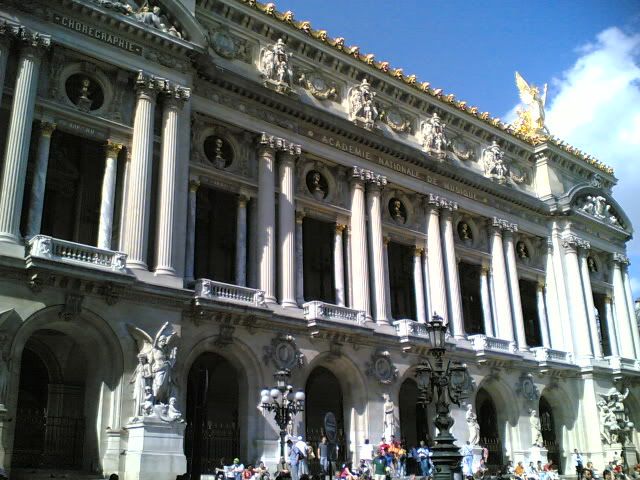 So we visit the book store this time and they selling a lot of English book, hahahah I am supose buy the book normally I should buy French book but too bad my french not good enouogh to understand what written on the book, in fact I aml bought some book about french culture but writtern in English is more easy for mt to understand french culture. the title is " French or Foe" by Polly Platt is one of famous book for foreigner are living in france. and Michael buy book French Chesses, I asked him is strange for you to buy this book ???, he told me ah I buy this for you even you told me you have experience with french chees, wow I was supprise thank for the Gift, Thank anyway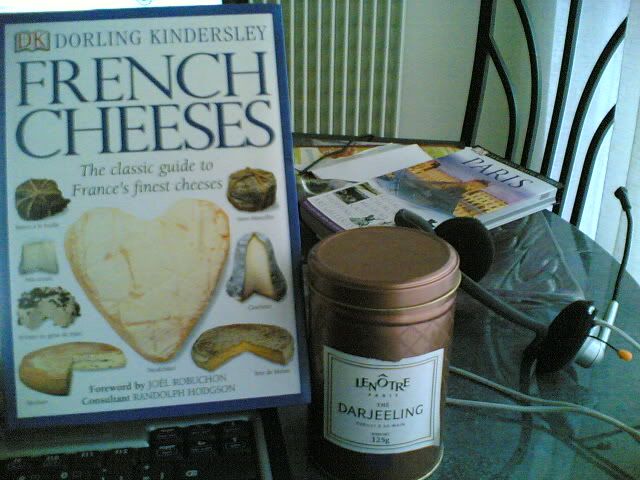 finally we discovering magazine sections, he not buy anaything just saw some models wathcing and buy model magazine, he told me this a good place to see a model live hahahahha, yes you can't affordable this Michael is to expensive for your life hahaha, he arguing with me, if I am lucky I can have it, ok if you are lucky I wish that ;)
we are back and he drop me in Maison de la radio france, because he will cross Seine river to 15th and I just walk to my apartment...reading new boook with norah Jones on my PC sing a song and with my best friend a cup of tea, dejarling tea....., with litte mint a secret receipt from my Malek wife.