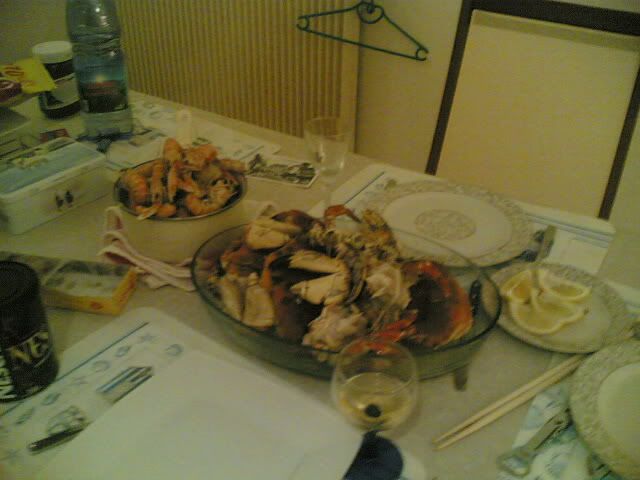 After finish Canoe, we come back to JM house, take a shower again and change clothes we will go to shopping mall, we plan to cook something.


Ok, we plan to cook Crab,
we bought 3 big Crab, shrimp and one shrimp very special, i didn't know the name in english. And not forget we are buy some fromage, in fact a lot fromage, because for Franck and JM is normal to eat fromage but for me it is a pleasure to eat and taste fromage, I will make story about fromage next tim dont worry I have refernce book about fromage.

What intersting in Supermarket when we are buy something JM suggest me to have a original Cola from Bregtane, it was look nice because using special bottle for that, interesting, So I took one bottle of Coca origin from Bregtane.



Ok we are cooking together help each other to make receipt, this JM is the Cheef a leader of Cheef with deputi my self and Franck. food was wonderful and we are started eat at 9.h00 Pm and finishes at 11.h30 pm, upps forget it was not finish because after main course we should have la fromage and dessert, finally we finish at 1.h30 after fromage and desert.



very tired after canoe and full of dinner, well both of us finaly sleep like a baby, completely death....... and weak up an 1h00 PM, to bad we miss tradional market.