Well, it is sunday is our last day in bregtane,
it's time to go some shopping but before that we are planning to make local tourisme, and JM is our tourist guide for today.
He explained about the place called head of napoleon etc, is interesting I will not write to much just enjoy the picture.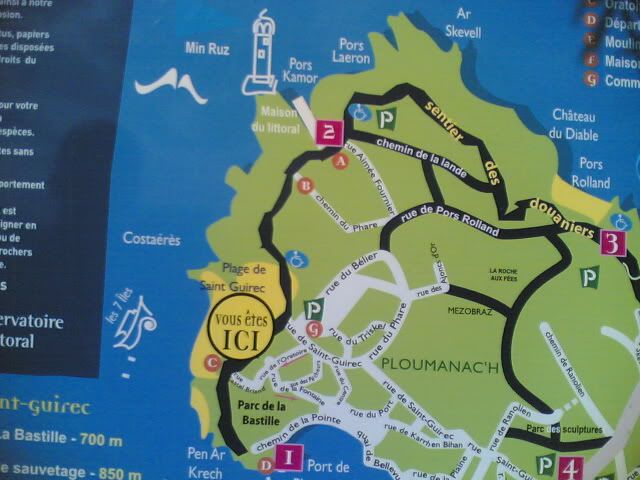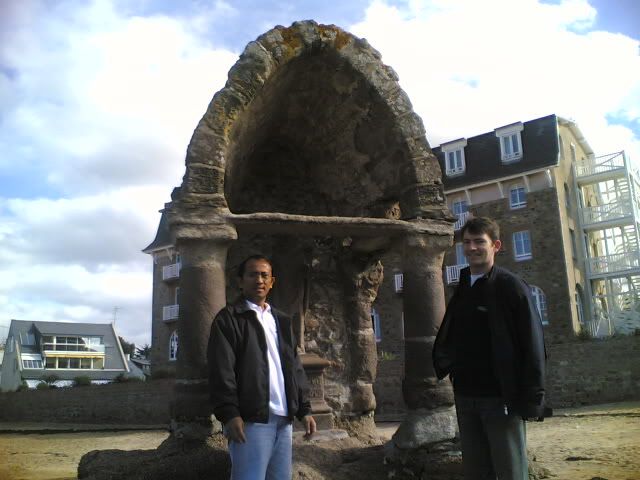 some sport today, so we went to driving range together, before starting our friend Franck, coaching us a little bit about this, I told him I am not the master but tiger wood has been learn from me hahhaha joking.
after sport we went to some supermarket are selling gift and souvernir from bregtane, I bought some book how to create Creeps, specilities food from bregtane, and some candy caramel, any one interesting ....??? the caramel is really nice, soft and sweet.
well it is not enought time to be spent, finaly we should back to Paris, Marco drop us to lannion station and we went back to Paris with TGV and by mistake we are in the same train and number, and during the trip Franck share some picture of him, And we are arriving in Paris before mid night, salut franck
thank God and thank Marco for great Weekend,
a bientot a Paris.